Himalayan Spice Restaurant and Bar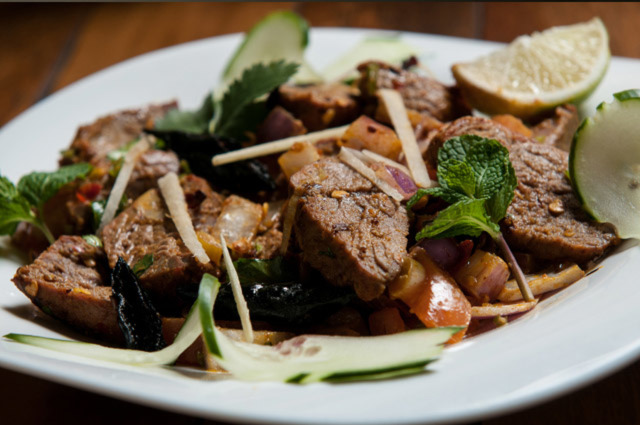 The more unusual Nepali fare draws heavily on northern Indian and Chinese influences, but also has an I-can't-quite-place-it quality that leaves you guessing which spices or techniques are at work. The Indian side of the menu spans the greatest hits of any northern Indian restaurant — tikka masala, dal, aloo gobi, biryani, tandoori chicken, saag paneer. While the Nepali dishes are certainly more unique, the Indian breads in particular are worth adding to your order. To sample several things at once, try the Himalayan thali plates.
Friday June 13, 2014 08:00 PM EDT
Guests are invited to join Destination Nepal for an evening of Nepali culture and cuisine. Menu will include authentic Nepali dishes such as chicken choila, veg and chicken mo mo, plain bara, chicken korma, naan, and more. Also included in the event will be a special guest speaker and a performance...
Cost: $15-$37
Hours
Monday: Closed
Tuesday: 2:00 – 8:00 PM
Wednesday: 2:00 – 8:00 PM
Thursday: 2:00 – 8:00 PM
Friday: 2:00 – 9:00 PM
Saturday: 2:00 – 9:00 PM
Sunday: 2:00 – 8:00 PM